"Hollywood Square," The Hollywood Squares.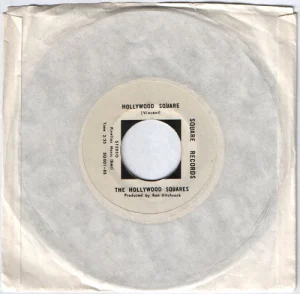 You're going to have to work a bit to get this one, but it's going to be totally worth it, I assure you.  Visit Killed by Death's tribute to The Hollywood Squares and check out the B-Side of The Hollywood Squares's excellent "Hillside Strangler" single (I bet you'll listen to the A-Side too).  Fantastic, right?
You're already staying up too late and killing time, so why not visit the site of the band's bass player "Spider Cobb" (aka Bob Schell)?
Related articles